An engineer believes he has found the ideal design to make travel more comfortable for economy class travelers. Refrain claustrophobic!
Anyone who has spent more than 5 hours in economy class on a plane knows what it is all about. Discomfort, lack of legroom, reduced space due to the tilted seat in front of you, the neighbor's knees behind you…
If some companies make an effort to space the seats a little more, in practice the difficulty has remained the same for decades. But an American engineer thinks he's found the solution with his concept of an economy-class seat called (in French in the text) "Chaise Longue."
"Change economy class seats for the betterment of humanity"
CNN Travel says that Alejandro Núñez Vicente, 21, developed this headquarters as a university project. Surprise, he was nominated for the 2021 Crystal Cabin Awards, one of the biggest prizes in the aeronautical industry, which encouraged him to dedicate himself full time to this project. Airlines and aircraft parts manufacturers are watching it closely, and companies are pouring money into the concept.
"My goal here is to change the seats to economy class for the good of humanity, or for all the people who can't afford more expensive tickets," he said at the Aircraft Interiors 2022 show in Germany, where his prototypes were unveiled.
In fact, you have to admit that Chaise Longue is amazing.
Specifically, these are seats with two staggered floors as shown in the following images. On the upper level, there is a spacious seat where you can finally stretch your legs. The passenger is then approximately 1.5 meters from the ceiling of the cabin. This approach requires the removal of carry-on compartments. But small suitcases can be slid between the two levels of the seat.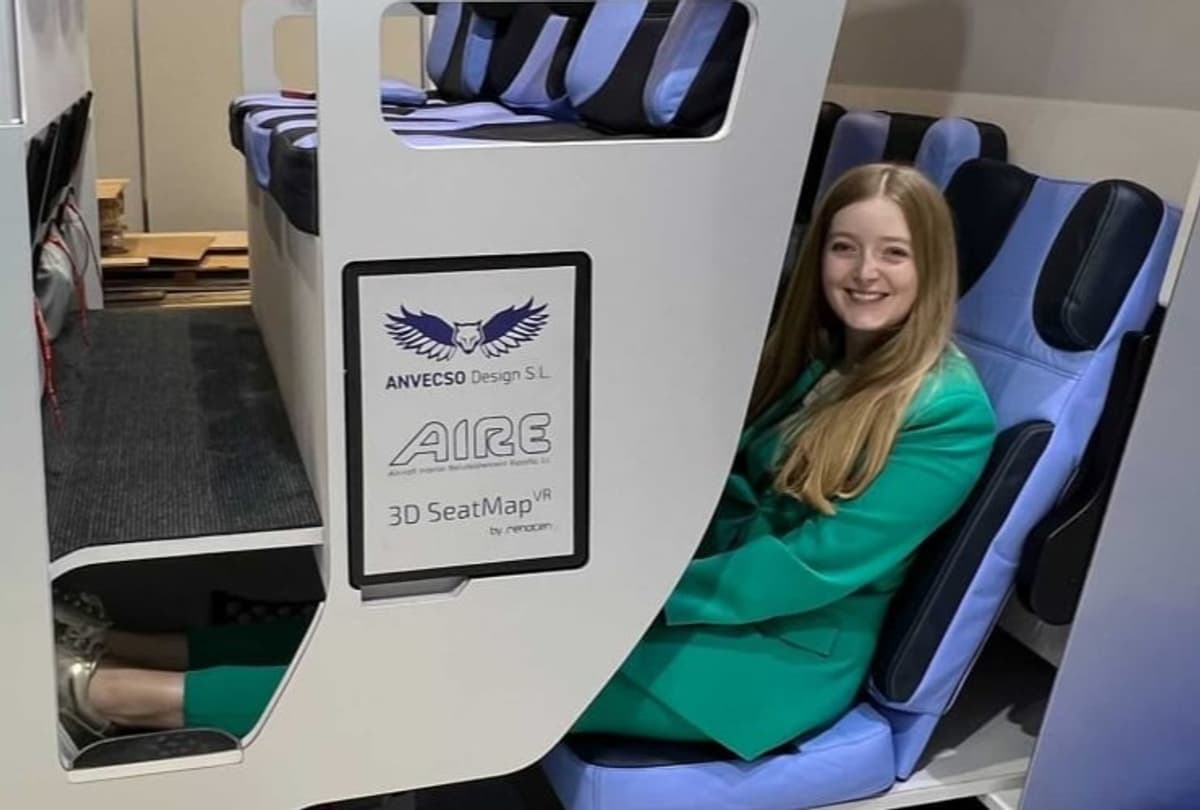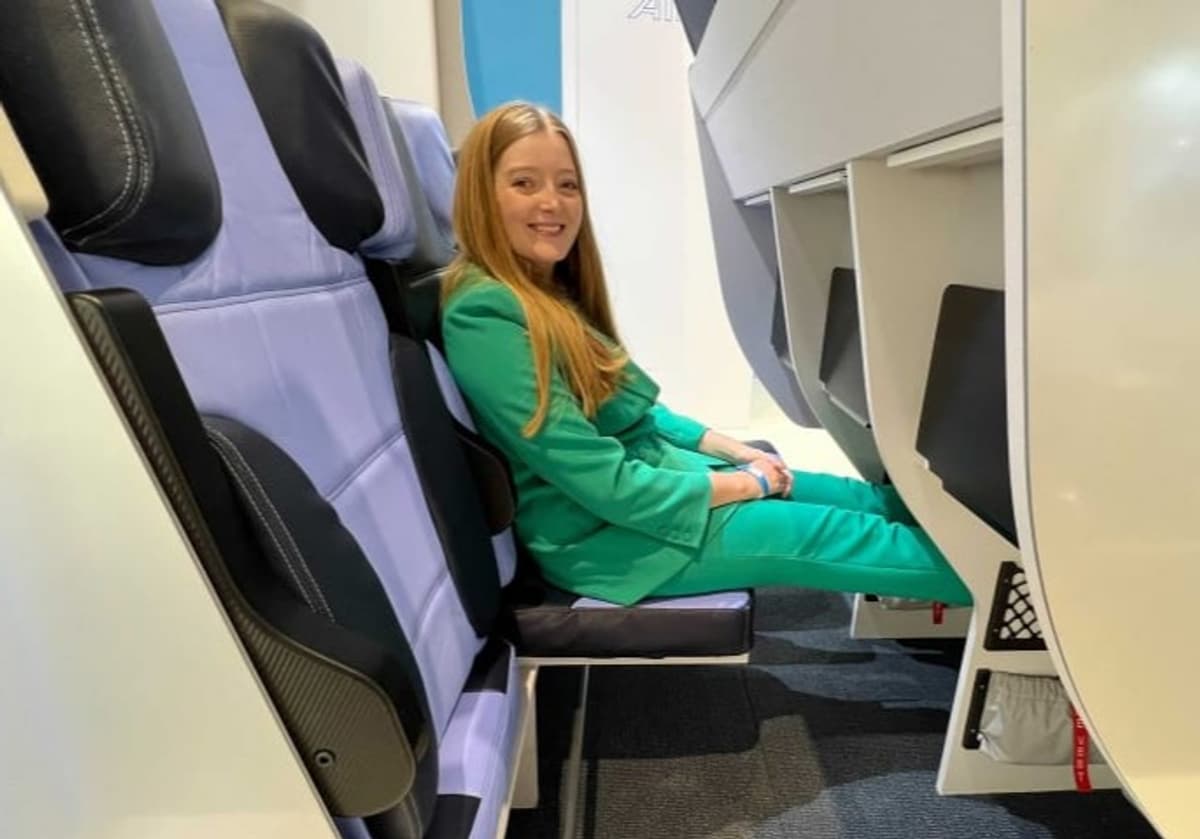 Lower level, upper level
The lower level is precisely positioned behind the upper seat. The benefit is immediate: you can also spread your legs there as you are behind a high seat, thus on another level. But the rest of the passenger's body is located just behind the structure of this upper seat.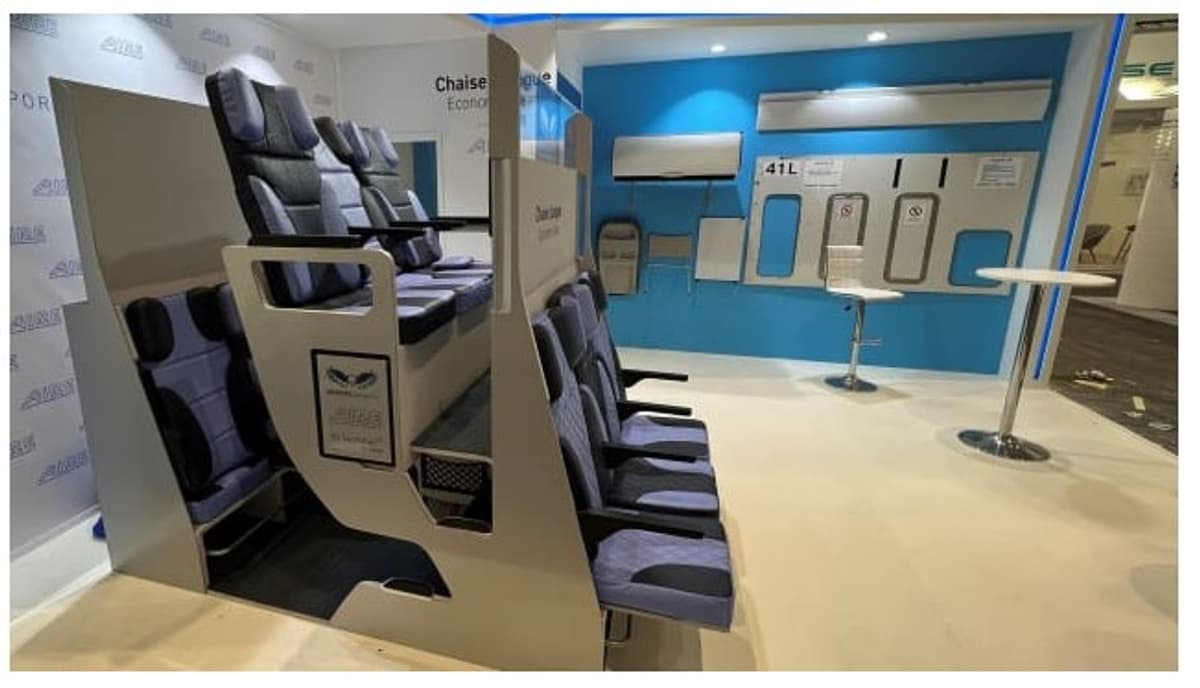 Some may marvel at this progress. Others will point out your limits: crushing sensation above, claustrophobia below.
The debate is open. Alejandro Núñez Vicente believes that his concept could be adapted on the Boeing 747, Airbus A330 or any other medium or large jumbo jet.
Passengers, but especially aircraft manufacturers and regulatory authorities, will need to be convinced. It is difficult to see how these seats could be validated as part of emergency evacuation procedures in the event of an incident.
Olivier Chicheportiche BFM Business Journalist